To update any account information, click on MY ACCOUNT from the menu at the top of the page while you are logged in.
You will be directed to the screen below. In the top right corner you will see your name, member type, member number and member expiration date. Here you can edit any of your basic account information. You can copy this information to your billing and/or shipping information by clicking on the appropriate option at the bottom of the screen and then choosing UPDATE. Or, if you want to update your billing or shipping information with different data, you can click on MY BILLING INFORMATION or MY SHIPPING INFORMATION on the top right of the screen. After you edit the information, you will click UPDATE to save changes. You can also update your password by clicking on the red link at the bottom of this screen that says "Click here to update your password".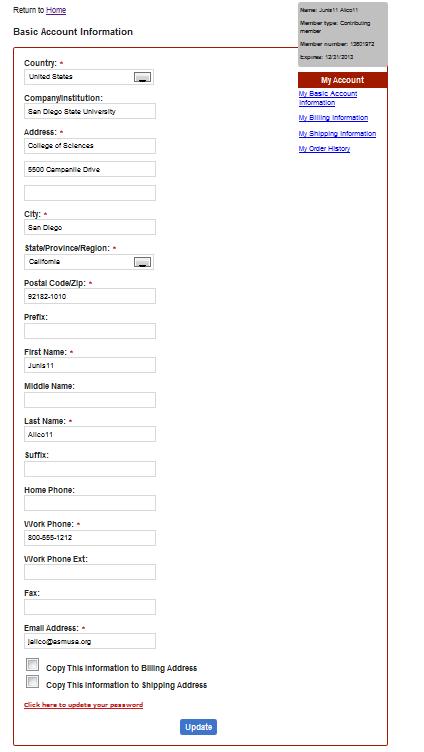 If you would like a summary of previous orders, click on MY ORDER HISTORY. You will then see the following screen:

This shows a summary of orders you have previously completed. For more details on a specific order, click on the link in the ORDER DATE column.