You must login to the website to see the Load Log Dashboard, which shows information about all loads for your company. From this tab you can see loads enroute, loads delayed and loads completed.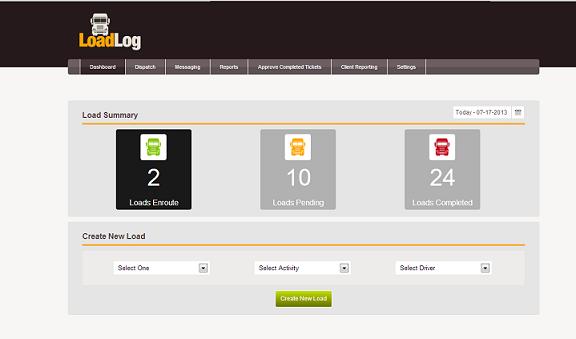 You can also create a new load by selecting your client company, activity and driver from the drop down menus and clicking on CREATE NEW LOAD. This takes you to the screen shown below.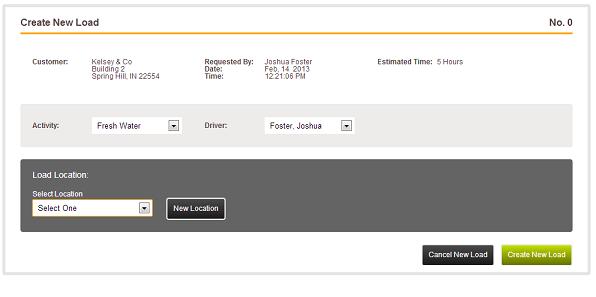 You will select the location for delivery. If you need to add a new location, you will click on NEW LOCATION, which opens the following screen:

On this screen, when you enter a Site Number, the system will search to see if the site is already entered, and if it is, it will automatically fill in available information. You will then be given the choice to add this location to your location drop down menu. If the site is not in the system, you will enter all information and then hit CREATE NEW LOCATION.
You will then see the following screen: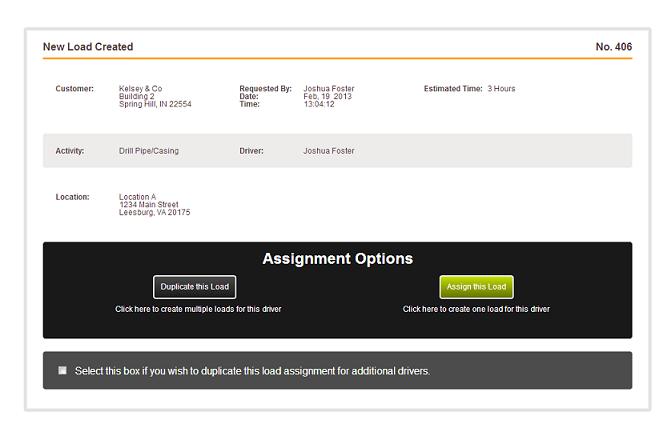 Click ASSIGN THIS LOAD to assign to a driver or DUPLICATE THIS LOAD to assign multiple loads to the same driver. You may instead check the box to duplicate the load for additional drivers before clicking on DUPLICATE THIS LOAD.
When you hit this button, you send a message to the selected driver. The driver will then DECLINE the new load or START the job. Once the driver hits the START button, you will see the load listed in the DISPATCH tab under ACTIVE/ACCEPTED tickets.