Purpose
The Search Engine Site Map add-on enables you to generate a local XML file that is used by popular search engines to help index pages from your web site when they crawl your web site for pages to add to their directory. When you generate a search engine site map, popular search engines will be able to more efficiently index your site based on many variables including the date the page was last modified, how often a single page is updated and the weight or priority of one page over another. A search engine site map is important because Google has no idea who you are if you do not have a sitemap. Sitemapping makes every link within your website (pages, images, etc.) recognizable to the search engines you submit your map to.



How to Install the Search Engine Site Map Add-On
Click here for information on Installing Add-Ons.
After you install the add-on on your website, you will see something like the following screen, when you go to the URL
www.yourwebsite.com/searchenginesitemap (replace yourwebsite with the name of your site.)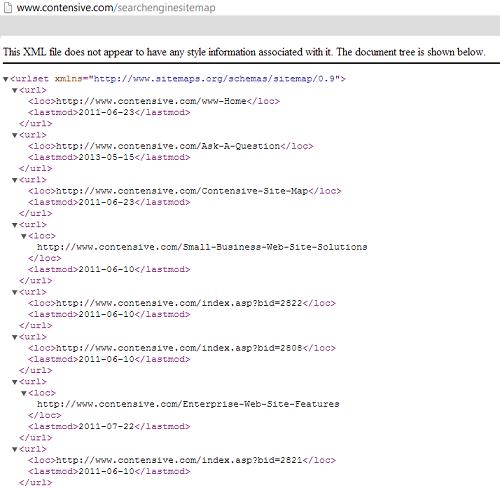 Adding Your Search Engine Site Map to Google
In order for Google to find the search engine site map that you created for your website, you must first go to your Google Webmaster Tools account and login. Next click on CRAWL and then SITEMAPS. Click on ADD/TEST SITEMAP. You will see the following box appear on your screen, where you will enter searchenginesitemap in the box and then click SUBMIT SITEMAP.