The Pipeline Reading Ticket screen allows users to enter a new ticket for a pipeline.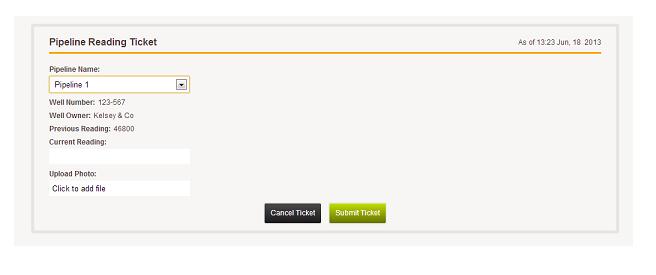 The user will select the pipeline they are entering the reading for and the system will Ajax in the Well #, Well Owner, and the previous reading. The user will then enter in the current reading and the system will save the barrels count (by subtracting the two) and generate an email invoice to the Oil Company that owns the well.
When all information is entered click on SUBMIT TICKET to finalize submission or CANCEL TICKET if you decide not to submit the current ticket.