Account Profile
The Account Profile page stores your name, email and photo. Click on this icon to change any of those account fields.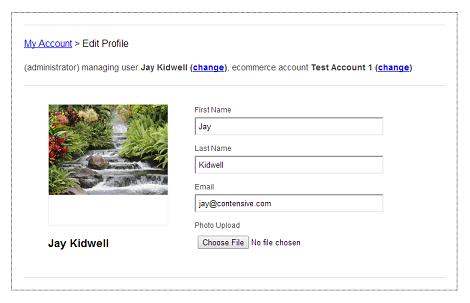 Online Payments
The Online Payments page shows current invoices outstanding. On this page you can choose to pay one or more invoices by entering credit card information and clicking MAKE PAYMENT.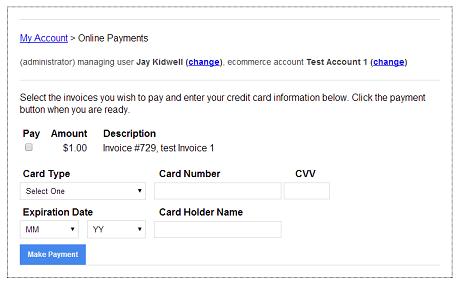 Update Payment Info
The Update Payment Info page is where you can store and edit information about your payment methods, including credit cards and online checks. Click ADD to add a new payment method, and click on a payment method to edit any information included about that payment type. Click SAVE when you are done adding or changing information.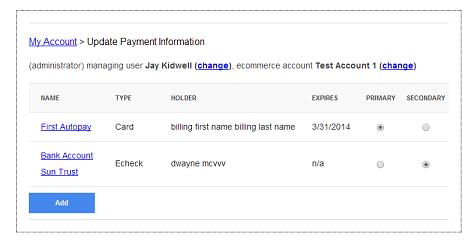 Account History
The Account History page shows information about all of your previous invoices.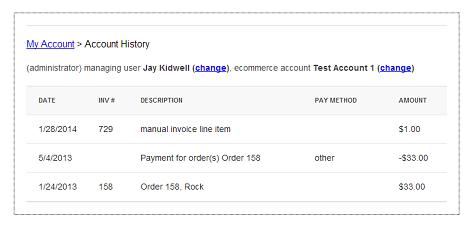 Manage Subscriptions
The Manage Subscriptions form enables you to join any group that is marked as "Allow Public Join". To join a specific group, click on the check box next to that group and click SAVE.