Click on the MESSAGING tab to view sent messages or to send a new message.
SENT MESSAGES
In the SENT MESSAGES tab you will see a list of the subject and date/time of all messages sent. You can click on the box next to the message to select it and click UPDATE MESSAGES to delete the checked messages.
SEND MESSAGE
To send a message, click on SEND MESSAGE. The following screen will appear: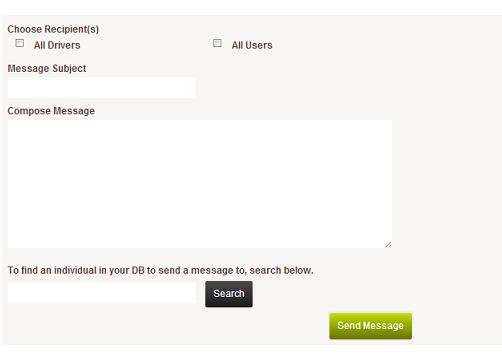 On this screen choose to send the message to all drivers, all users, or search for a particular person by typing a name and clicking on SEARCH. A list of matches is displayed. Click the box next to the person you want to receive the message.
Next you type the message subject and text and then click on SEND MESSAGE.