If you want to include a link on a web page to any other web page, such as detailed information about an event, you will use the hyper link tool in the menu.

When you click on that icon, you will see the following screen: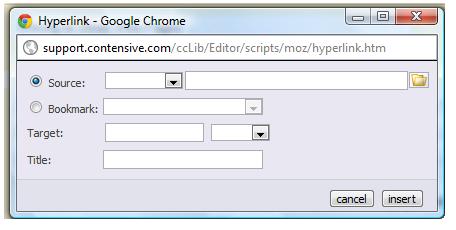 In the file field copy and paste the URL for the webpage that you want to link to. Then click INSERT to save the link. Make sure that you either choose http:// from the source drop down or that it is included in the webpage file name in the file field.