Purpose
The Image Slider 2 enables you to put a slideshow on a web page. After you drop the add-on on your webpage, with images, you will see something like the following screen, where the pictures and captions rotate: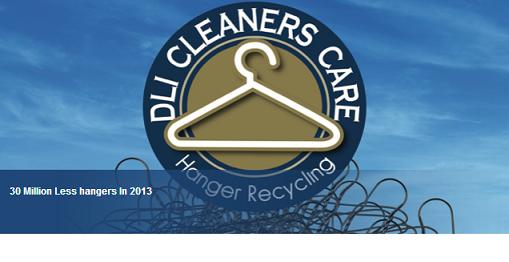 How to Install the Image Slider2 Add-On
Click here for information on Installing Add-Ons.
Adding, Modifying and Deleting Images
To change the images shown in the slide show, login click EDIT and then click on the paper/pencil icon on the image you want to change. This opens the edit record for the image, where you can modify the image name, set it to active or inactive, upload a new image, change the caption or text beneath the caption or modify the URL of the page that the picture links to when a user clicks on it. Click OK to save chagnes.
To add an image, login and click ADMIN. Go to MANAGE ADD-ONS, IMAGE SLIDER2 and then click on IMAGE SLIDER IMAGES. You will see a list of all images previously uploaded for the slide show. Click ADD to add a new image. The image record will display, as shown below: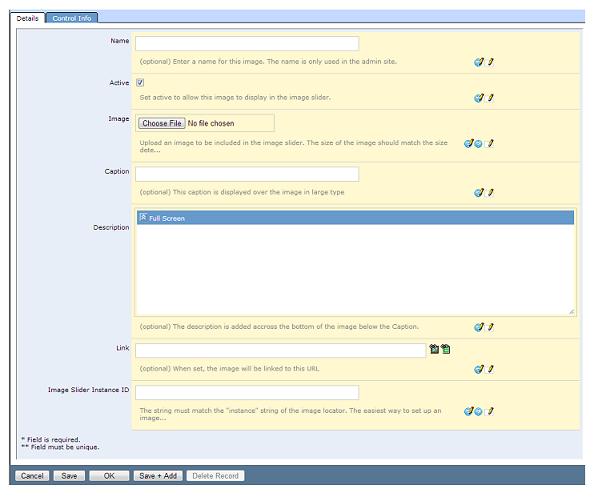 You will name your record so that you can recognize which image the record contains. Make sure ACTIVE is checked if you want the image to show in the slideshow, or if you don't want to use it anymore, click on the check mark to remove it. To upload an image click on CHOOSE FILE to search your computer; click on the file you want and then click OPEN. You will see the file name displayed in the image record. Enter a caption as the title of the slide and text in the description that you want to appear below the caption. If you want this image to link to another webpage for more information include the URL of the page in the LINK field. In the Image Slider Instance ID, make sure the same string is included as the one for all other images in the slideshow. Click OK when you are done to save your image record.