The standard site map that displays in Contensive, displays on a predefined page that is set up by the developer during implementation.
The site map builds dynamically from your site content. It includes the root pages as first tier and their child pages as second tier.
The display comes from the menu headline. If a menu headline is not present, then it displays the headline.
To set up a page with a site map, go to the page where you want the map to appear. Login and click EDIT and then click on the paper/pencil icon to open the page record. Put your cursor in the copy block and click on the ADD-ON menu. Choose SITE MAP as shown below: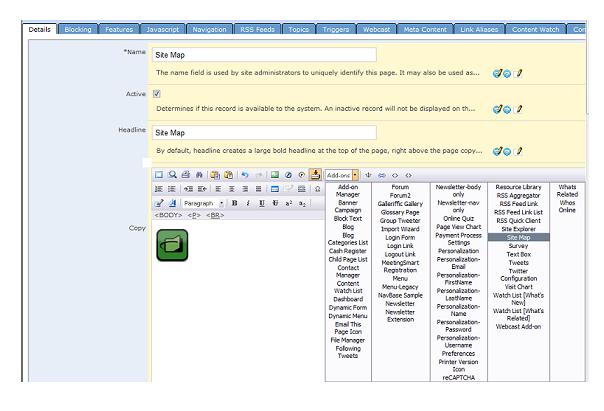 Click OK to save changes. This will return you to the webpage, where you will see a site map, such as the one displayed below: