Contensive developers working in conjunction with the Pys-Ops unit at MIT have devised a new way to create content using a modified Interrogation Mind Scanner. The MIT Mind Scanner was originally developed for use as a non-invasive, non-physical interrogation tool for the Department of defense.
"By modifying the mind-to-computer diode frequency we were able to send non-verbal mind instructions to the screen and have those display." states Veimar Kleimt Professor Emeritus of MIT, "It was just a short leap from the interrogator to integrating the technology into a robust CMS, one that could handle the millions of lines of instructions necessary to output the information."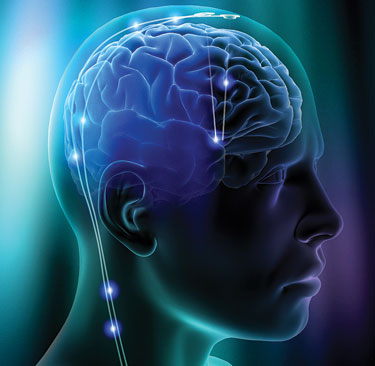 After conducting a nation-wide search the group at MIT approached Contensive to be that CMS. Our engineers worked closely with the team to develop the technology and were happy when the beta version was released on April 1st of this year. Now, simply by clicking the scan mode on your Contensive tool bar you can engage the content scanner and whatever you think will be added to the content box. The system recognizes whether you are adding or editing text, and it recognizes your emotional state and formats accordingly by bolding words, displaying IN ALL CAPS, exclamation points and Italics.
"We are very excited about this technology," says Jay Kidwell CTO of Contensive, "We think the next obvious step is to "push" this technology through the internet so that we can add items to a user's shopping cart by recognizing when they want a catalog item, it'll be be like making a wish, blowing out the candles and 'poof' your item is in the cart ready for check-out. This should greatly affect the impulse buying habits of our customers."
We are currently seeking Beta testers who are willing to push the envelope on their sites. For more information on how to be a part of the pilot program contact Irene Kiddeng, VP of Research and Development at Contensive via email at IMKiddeng@contensive.com.
###
*Note side effects may include nausea, headaches, sleeplessness and on rare occasions you may experience schizophrenia, if so please consult your doctor as this may be a sign of a more serious problem.