In 1988 Jay Kidwell and Dwayne McGowan founded Kidwell McGowan Associates to create videos, logo designs and printed publications for associations and high tech companies. As the Internet grew in importance for the business world, Jay set up a server and developed HTML web pages, while Dwayne convinced clients that they needed a company website to prepare for the future.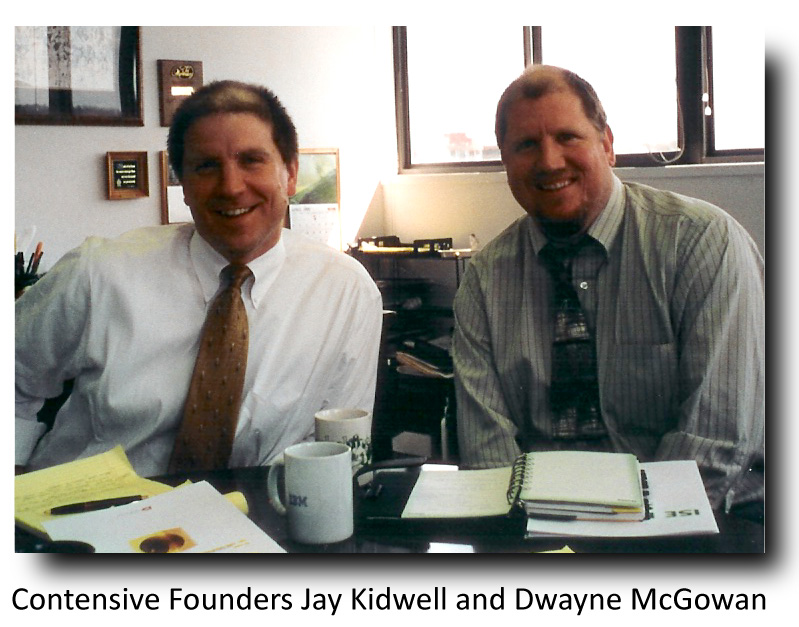 By 1995 most of our clients had websites up and running, but they wanted a better way to manage their information. They didn't want to pay a designer rate every time they needed to make a simple update to their website, such as an address or phone number change or even edits to content. In response to client requests, Jay built a content management system, one of the very first ones, which was a completely custom system of scripts for one of our clients, the Composite Panel Association. They were very pleased and continued to request additional functionality. When they mentioned this content management system to some of their association colleagues, those organizations also wanted to have this capability. As a result, we started building custom content management systems for the early adopters of this technology.
As more clients and new functionality were added, we decided that it no longer made sense to build custom systems that could not be shared among different organizations. We began building an integrated web content management system that allowed powerful functionality to be used by all of our clients.
Contensive launched with the vision of providing secure content management in the cloud to the simplify development and integration of online resources like websites, web applications, and mobile solutions.
We have built technical support systems for Northrop Grumman, sales support systems for Toll Brothers, and customer support systems for Elevate. We developed the first web site that was presented inside the Chambers of the Supreme Court of the United States, hundreds of association sites, and numerous small business sites using our affordable, easy to use content management system.