The Shopping Cart enables you to offer items for sale on your website.
When you are on the web page where you would like the shopping cart to appear and are logged on as an Administrator, you will select the EDIT option. Next, click the paper/pencil icon. This will take you to the Edit record for your page, shown below: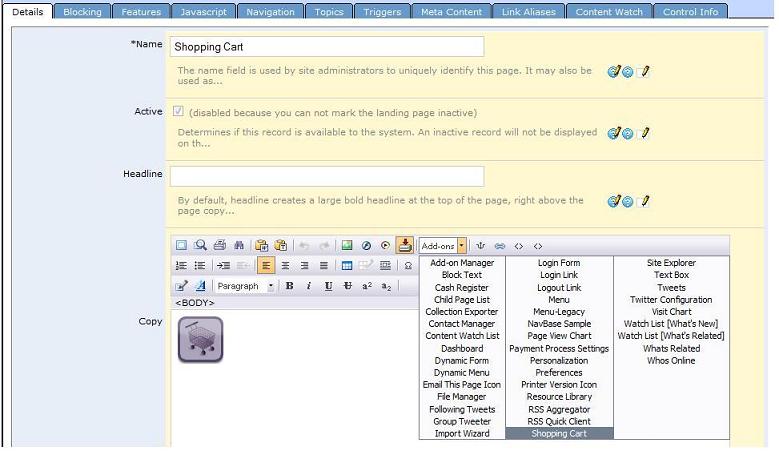 On this screen put your cursor in the Copy box, click on the Add-on drop down menu and select Shopping Cart. An image of a shopping cart will appear in the Copy Box. Click OK at the top of the page to save the cart to your webpage.