ACNM Clear Cache Tool
In order to clear the cache on the ACNM site, administrators or content editors can login and click on ADMIN. Next, click on MANAGE ADD-ONS, ACNM and then ACNM CLEAR CACHE CONTROL. You will then see the following screen: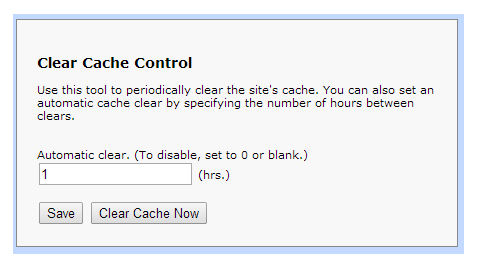 You can choose to hit the CLEAR CACHE NOW button to immediately clear the cache. You can also change the number of hours in the box to set how often you want the cache to automatically clear. Click on SAVE if you choose to change the number.